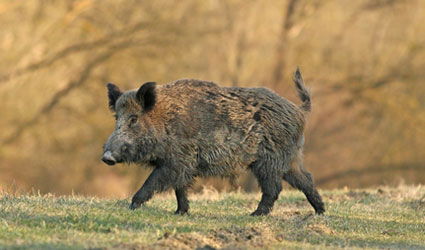 As Prince Charles and Prince William launch a campaign against illegal poaching worldwide it has been revealed that William and brother Harry have flown to Spain – for a spot of hunting.
At the same time as condemning hunters in Africa for targeting elephant and rhino William and Harry apparently see nothing wrong in setting their sights on wild boar and other game on the Duke of Westminster's extensive estates near Cordoba.
While there is no suggestion they are doing anything illegal, the timing has been described as "unfortunate" with William due to attend a symposium against illegal hunting at London Zoo on Wednesday as well as a reception at the Natural History Museum, followed by a conference on illegal hunting- concentrating on the ivory trade a day later at Lancaster House along with his father, Prince Charles.
A Kensington Palace spokesman refused to talk about the trip. Instead he concentrated on William's 'conservation' credentials. He said: "'The Duke of Cambridge has for many years been a passionate advocate for endangered wildlife and has campaigned tirelessly to help stop the illegal poaching of rhino horn and elephant tusk.
"His track record in this area speaks for itself."