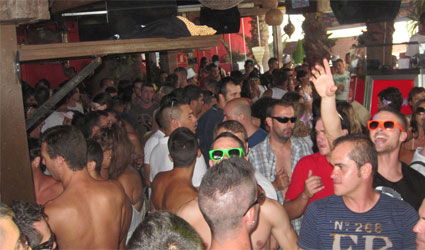 Mojacar Town Hall has turned the screw on the already infamous Noise Ordinance of Mojacar.
Up until now Local Police have been required to use their judgment when dealing with 'unruliness' or noise and ask those to blame for disturbance to stop. If the perpetrators failed to stop the nuisance then an official complaint would be made.
But under an amendment to the relevant law passed at a plenary session of the town hall the wording has been changed, so police will make an official complaint even if those they decide are to blame stop the noise or unruliness immediately.
Union Mojaquera party has  expressed its total opposition, to the new twist, saying it is detrimental to tourism in the town
The party claim that the crisis being suffered by the tourism tourism, especially in Mojacar, is very serious and that the government team "strives again and again to ultimately badly affect the already sagging image of our town."