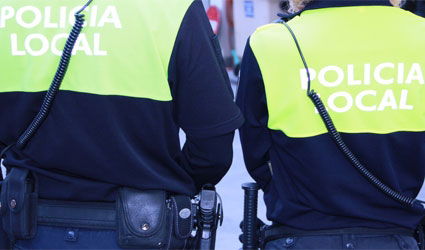 THE Supreme Court has annulled the sentence in which five Mijas Local Police officers were acquitted of drug trafficking.
Malaga Provincial Court excluded from evidence information gathered from tapped phones which led to the arrests in November 2009, because there was a mistake with the court order which authorised them.
The five officers and one other man were acquitted but the evidence has now been accepted by the higher court.
The arrests were carried out by Guardia Civil in Las Lagunas, Mijas.
On the day of their arrest, two of the officers found a child guarding 250 packages of hashish on a plot of land in Fuengirola.  He fled when he saw them and they allegedly called their colleagues who came to help them load 170 kilos of the drug into police cars.
They then called a drug trafficker who sent a man with a van to take away the rest of the drugs, before heading to the home of the other man on trial, who agreed to hide it in exchange for money.
He and a colleague then returned to the spot where the drugs were found, allegedly loaded 12.6 kilos into the patrol car and took it to the house where they had hidden the rest. It was then that they were arrested.