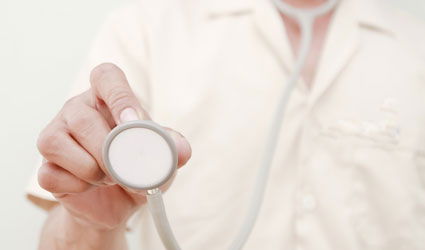 A LESBIAN couple has reported a doctor at San Miguel Health Centre in Torremolinos who said their relationship was "unnatural".
According to the couple, they went to the doctor because one of them, 28, had lumbago. When her partner asked the doctor for an analgesic, he asked her if she was a nurse. They said that she was her partner, and the doctor allegedly said this was "unnatural".
He then said that instead of pain medication, they should go out on a hike with some of his male friends.
The couple has now contacted the Lesbian and Gay Collective Association (Colega) in Torremolinos, which will demand the public prosecutor open an investigation.
The woman says she has no intention of putting him out of a job, but just to teach him not to lecture others on morals and sexuality.
She has gone to the Medical Association and the Junta de Andalucia Health Delegation as well as the health centre to complain.
She has also said she would have no problem returning to the same doctor, who has since called to offer an apology, although she says he practically told her he had been forced to do so and said that it was "nothing to make a fuss about".
Colega says it has received calls from people who claim to have been treated in a similar manner by the doctor.
Malaga Health Delegation has said that it rejects any type of discrimination and respects all sexual orientations.