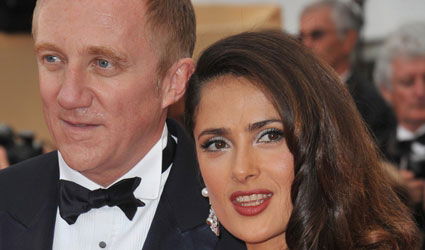 HOLLYWOOD star Salma Hayek has expressed her interest in buying La Almoraima property in Castellar de la Frontera, Cadiz.
The Mexican actress and her husband, French billionaire François-Henri Pinault, visited the property by helicopter.
Ninety per cent of the 14,113 hectares of the property are in Los Alcornocales Natural Park and the government intends to sell it for €300 million, which has caused much controversy locally. It was seized by the government from company Rumasa, but the Junta de Andalucia regional government and environmentalists are against it becoming private property.
This is because most of it is in the UNESCO Biosphere Reserve which has also been declared by the EU an area of Special Protection under the Habitat Directive.
Currently the part which is outside the park is used for farming and a small hotel, but the government has launched a new plan which could see it used for luxury hotels, golf courses, an aerodrome and a racecourse. The local town hall has rejected this and the Junta wants the whole area declared part of the Natural Park.