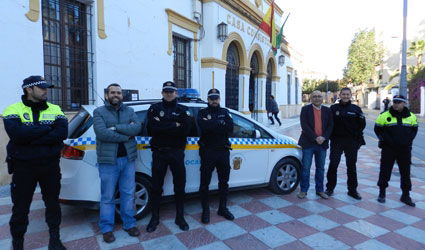 THE Local Police in Huercal-Overa have taken possession of a brand new police car.
The new vehicle, in addition to the two that have been acquired in recent months now means the Local Police have three vehicles in which to patrol the streets.
Antonio Lazaro, councillor for citizen's safety said: "The town hall has been very clear in responding to the requests we have had from the police force , and we have done that with the three new cars that we have added within one year.
"With a new fleet our agents have more safety in their work and are more effective, which in turn improves the safety of all our townspeople." Mayor Domingo Fernandez  said: "With this acquisition our police vehicle fleet is now at 100 per cent, when we took office it  was 50 per cent, and in less than two years we have done the maximum to help our agents in their work.