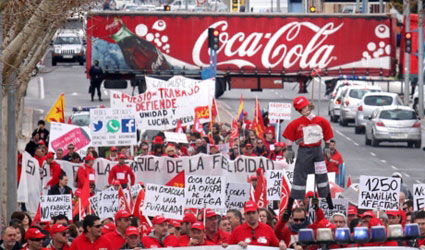 COCA-COLA workers in Alicante have begun an indefinite strike.
Workers are protesting against plans to close the factory and are hoping to force the company to change its mind and to negotiate their Redundancy Employment Plan.
Demonstrations are also taking place on Saturday in Alicante and Valencia after Coca-Cola Partners Iberian presented a redundancy plan to unions which will affect 1,250 workers.
Committee chairman, Jose Vicente Salinas, said their pickets were urging the company to withdraw the redundancy plans: "Withdraw the closure so we can sit quietly and talk."