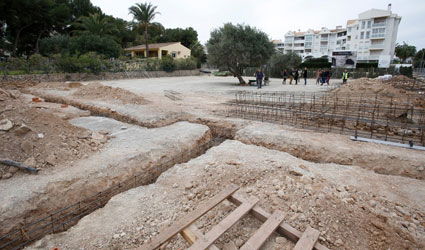 LAND beside Albir's Roman villa will no longer be used for parking.
The remains are now an open-air museum and the adjoining area is catalogued as an Asset of Local Relevance.  Even asphalting the plot is ruled out, explained Alfaz mayor Vicente Arques.
It will be an extension of the museum, Arques said, which celebrates its third anniversary next month.
The site was excavated between 1979 and 1990 and has received 7,460 visits since it opened to the public.  The museum is now entering a second phase with the villa baths and extension.
Access is to be improved and audiovisual facilities added to the installation together with new exhibits and workshops.  These will be especially aimed at children, detailing the vines, cereals and olives that would have been grown at the villa in the days when it was a home.
It will also be possible to explore the museum without setting foot there, Arques said, with virtual visits thanks to an app for tablets developed by Alfaz Town Hall and Alicante University.