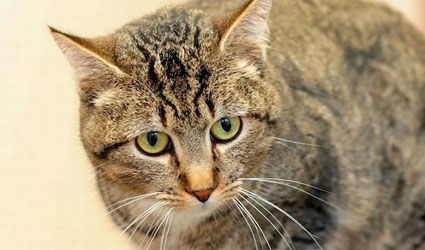 Cat lovers will be pleased to hear that the tabby cat found in Aberdeen last week has been reunited with her owner.
The cat, called Tina, who has a microchip registered to an address in the Canary Islands, was found in Muchalls, Aberdeenshire last week.  The local Cat's Protection League tried to find her owner, but was stumped to find a Fuerteventura address.
An animal charity based in Fuerteventura heard about the cat after the story appeared in the media and checked the local records to find the owner's details.
The owner was tracked down to a new address in Scotland, which she had moved to upon leaving the Canary Islands, it is 30 miles from where the cat was found. She was overjoyed to be reunited with Tina the tabby.
The Cats Protection League has issued a statement reminding people to change the address where a microchip is registered.