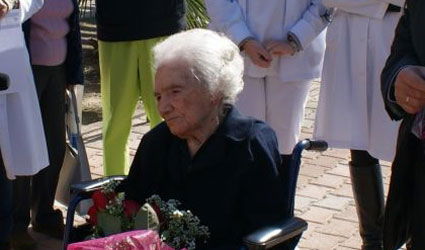 The woman considered to be the oldest in Andalucia died just hours after officially becoming 109 years old.
Adelaida Vargas was born in Adra on February 2, 1905, and was the oldest of seven children.
She worked the land and looked after her family, and maintained a clear mind until the very end.
She had been living at a care home in Vicar since 2008 and was expecting a visit from the local mayor, Antonio Bonilla, and local councillors, to mark her birthday.
However, she died in the early hours of the morning.
Staff at the home said she was always very appreciative of what they did for her and still took part in daily gym classes.