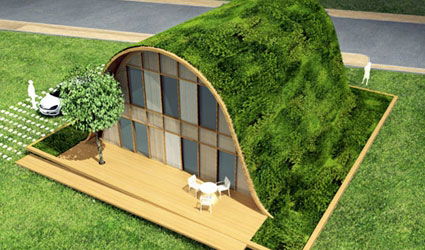 GOING green in your home can not only save you money, but also lead to a healthier lifestyle and of course, a more environmentally friendly one.
You don't have to spend a fortune to go green, making small changes will soon add up. Energy conservation is the best way to make your home more environmentally friendly and ultimately, will also save you money in the long run, so try these simple tips:
Swap light bulbs: While the initial cost of low energy or LED bulbs might be higher than a regular incandescent bulb, it doesn't take long for the energy and money savings to outweigh the up-front cost.
Windows: Check your windows to ensure hot air isn't leaking out and equally in the summer, that hot air isn't coming in, to save on those heating or aircon costs. The cheap solution to prevent the cold draft is to use DIY plastic insulator kits or, if you have a bigger budget, invest in new windows which can improve insulation and lessen heat transfer, as well as keep out summer heat.
Appliances: Reduce your appliance load and replace inefficient appliances by checking the energy efficiency ratings now on new items.
Water: Check for any leaks. That small drip on the kitchen sink will soon add to a lot of wasted water and a higher bill. Try fitting taps and showerheads with flow regulators and aerators which control the flow of water.