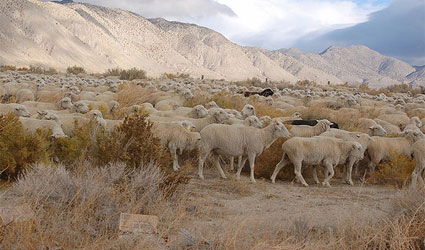 A DOG which had reportedly killed dozens of sheep in Calvia since 2012 has been taken to the municipal pound.
The local town hall has confirmed that the dog, from the Pou Redo property in sa Porrassa, Magaluf, which has allegedly killed dozens of sheep and lambs, has been captured, following demands from the owners of farms in the area.
The farmers had complained that although they had identified the owner of the dog and reported the case to the town hall, nothing had been done.
One of the farmers reported that the first incident was back in December 2012 when he lost almost 40 sheep, and since then, there have been more than 100 victims. He has taken the case to court and the owner has been sentenced to pay him compensation at the rate of €2 per day for two months.
The dog reportedly got onto his property through holes in the fence separating it from the owner's land. Despite the sentence, the dog was allegedly still let loose at night.