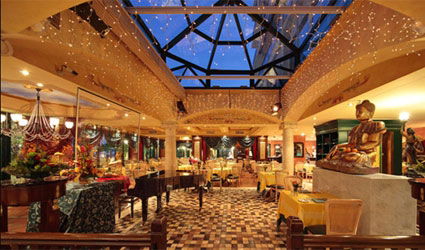 THE Da Bruno Restaurant Group has come up with a creative menu for Saint Valentine's so couples can celebrate in a different and unique way.
The owner of the Group, Bruno Filippone, explained "we want our clients and friends to celebrate their love in an original way. We have made an effort to offer a wide variety of top quality dishes, with a special touch dedicated to Valentine's Day. They are delicious dishes which transmit sensations and feelings dedicated to love."
Special events have been prepared at all six restaurants: Bruno Sul Mare, Da Bruno Cabopino, Da Bruno Pasta, Da Bruno A Casa, Da Bruno San Pedro and Da Bruno Mijas-Costa. Each of them will have special decoration to create an intímate and personal ambience where everyone will enjoy a night to remember.
The new Valentine's dishes are part of Da Bruno's innovative gastronomy with quality ingredients and elaborately prepared.
Find out more about the prices at each of the restaurants for Valentine's Day and reserve a table on www.dabruno.com 

There is also a special competition on Facebok www.facebook.com/dabrunoristorante for Valentine's and Da Bruno's 20th anniversary in which the best proposal for a slogan describing the gastronomic quality and hospitality at the Da Bruno restaurants can win a meal for two.