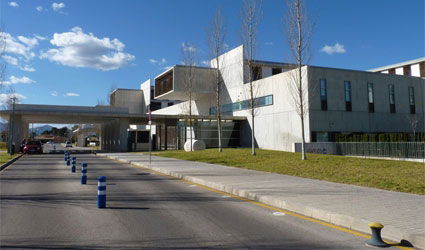 LA PEDRERA hospital in Denia is the Marina Alta's only state-run hospital.
The hospital for chronic and long-term patients accepts Social Security patients including expatriates from the Marina Baja and the adjoining La Safor area in Valencia province. 
But it has very few Denia patients, to the irritation of the local town hall and the Public Health Defence Platform which has now complained to the regional ombudsman.
Marina Salud, which runs privatised Denia general hospital transferred just one patient to La Pedrera in the last month. 
It has not been necessary to send more, claimed a source at Marina Salud which earlier assured Denia town hall that it was committed to sending more local patients despite the expense this incurred.
Finance is the real reason, claimed the Platform's Cati Minguez.  Marina Salud prefers to refer chronic or long-term patients to private hospitals, she told the ombudsman, preferably those with insurance agreements with DKV which owns 65 per cent of Marina Salud.