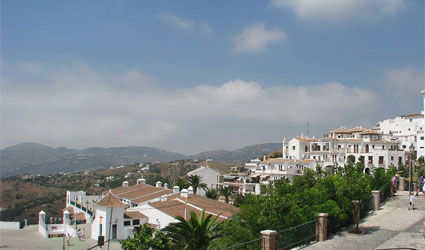 A GROUP of expats living in an urbanisation in Frigiliana has demanded more security in rural areas.
Residents of the Loma de las Vacas urbanisation have asked for increased surveillance in the area where their houses are located.
They live in isolated houses within the urbanisation, which is located between Frigiliana and Nerja.
They fear their properties may be targeted next in a series of burglaries recently reported in surrounding towns.
They also requested more security for expat owned houses in Alcaucin and Viñuela.
They claimed their houses, although in a different location, also need the protection of the Junta de Andalucia regional government.
The residents made their plea to the regional government sub-delegate in Malaga, Jorge Hernandez Mollar, during a visit to Frigiliana.
Mollar was inaugurating the works carried out in the town with funds from a programme to stimulate rural employment.
These include new gardens and a petanque court in the Loma de las Vacas urbanisation.