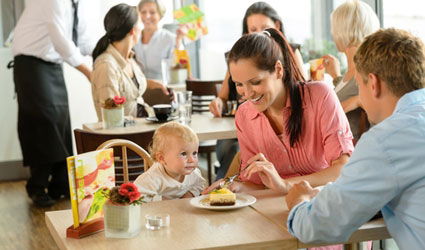 FOR pudding lovers everywhere the good news is that a new study shows that eating dessert can be good for you.
But before you reach for the extra large bread and butter pudding and sink back into the sofa to eat it while watching TV, you need to be having a traditional family meal at the table.
That is because an 'occasional dessert' can help lift family food and increase interaction between members of the family.
But the really important part is for families to sit down to a meal together. Children benefit from that by boosting their self esteem, and so helping them do better at school and making them less likely to develop eating disorders.
Professor Geoffrey Beattie who advised on the study for German frozen food company Coppenrath & Wiese , said: 'We've known that sharing food has huge psychological, cultural and emotional significance. It's a critical part of our evolution and core to our everyday social world."