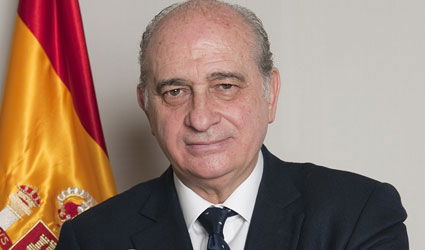 Power to the people?
ALTHOUGH not on a Gamonal scale, protest has reversed another political decision.
Madrid's regional (not to be confused with the national outfit) government called off six hospital privatisations.
Gamonal, for anyone who missed it in the Spanish or international media, is a Burgos city neighbourhood.  An unpopular and costly municipal scheme to transform the district was dropped after triggering fury.
Madrid's protests were cerebral, not visceral, and backed by court rulings in favour of thousands of health professionals opposed to outsourced medical care.
It would be lamentably sceptical but not necessarily inaccurate to suggest that next May's European elections held more sway than people power.  
Gamonal presumably got its own way because the party told the PP mayor to cool it. 
The PP-controlled regional government had no intention of cooling it and caved in after the regional high court refused to lift a temporary ban on privatisation.
But election times are upon us and although all parties want a high profile until May, they intend to show only their best side.
A better better-half
SPAIN'S First Lady is Queen Sofia and presidents' wives generally avoid the limelight.
They usually lead lives outside the shadow cast by their spouses, for which the Spanish should be heartily grateful.
The electorate here – and that includes women – vote for a politician, not a significant other whose remit is to remain totally insignificant .
Friends on high
JORGE FERNANDEZ DIAZ, he of the new Public Safety Act eroding hard-won rights to protest, is a devout churchgoer.
It's not surprising that he should revere St Theresa of Avila, a home-grown Spanish saint and a very formidable lady indeed.
"I am sure that she is interceding for Spain during these hard times," Fernandez Diaz said recently.
Possibly she is, but on the whole the Spanish prefer politicians to intercede for them. Preferably with Brussels, the ECB and the IMF.
Stay-at-home Spanish justice
THE modified Judicial Power law curtails the right of judges to investigate human rights violations outside Spain.
News that they can do so only if Spanish citizens or residents are involved and the perpetrator is Spanish or a Spanish resident have caused dismay.  
The killers of Jose Couso, a Spanish cameraman deliberately shot by US soldiers in Baghdad in 2005, will never come to court, critics complained.
Nor can there ever be justice for the murder of the Spanish priest Ignacio Ellacuria in El Salvador or the terrorist suspects aboard US special rendition flights that stopped over in Mallorca.
Appeasing and pleasing China over an investigation into the Tibet genocide is the real reason for the reforms but, despite the judges' noble intentions, these cases were never going anywhere. 
The countries concerned were already dragging their feet and would never have allowed Spain to step in.