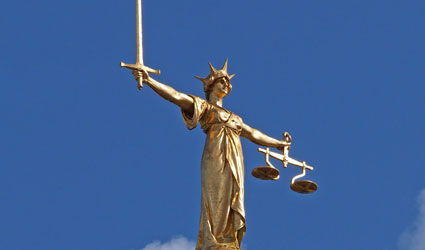 TOLD you those murdering toe rags who slaughtered Lee Rigby would milk the British legal system for all it was worth.
Last week the first one commenced his opening farcical appeal. No doubt the other waste of space will soon follow suit. If any of the countries whose customs they purport to sympathise with had been faced with their actions and bragging guilt confessions, the pair of them would have been dancing on the end of a rope or headless within a week.
The world must truly believe the Brits have completely lost it. One of their finest unarmed young soldiers is hacked to pieces in full public view. The killers, with the lad's blood still dripping from their fingers, confess on live television that they have done it in the name of Islam, and what happens?
Well I'll tell you. No doubt they're on priority treatment in the nick – basically because most of the cons have a more intelligent view of justice than the legal profession, and would, if they could, remove 'em from society permanently. They will enjoy three main meals a day, no doubt Halal, which also means separate kitchens and a special chef to cook it (well, wouldn't want to infringe their 'uman rights would we?) Special visits from legal parasites and social workers, including psychiatrists, will be numerous. As they are segregated, they will have all the comforts in their cells, television and so forth. Without question there will have been visits from doctors and hospital trips to make sure they are both making a healthy recovery – and the irony of it all, is their enemies i.e. the British public, will be paying for it. In the words of my hero 'you really couldn't make it up'. Personally I would have worked on 'em for a week till completely sure they had named all their accomplices, fellow terrorists and anything else advantageous to my country, and then give them a rousing send off to the virgins and paradise their clerics of hatred promise they'll receive for killing people. Job done. Dream on Leapy.
I see yet another schoolteacher has decreed that there will be no winners or losers in sports events at their place of learning. No doubt they will stay firmly entrenched in their place of work for the duration, despite the fact that their actions are dangerous ideals that won't prepare their charges for the future at all.
Sacked of course is the instructor who brought his teams up to win an event if they could! It's all gone mad hasn't it? Where do they find these people I ask myself?
And finally I still wouldn't trust 'Foxy' Knoxy any further than I could throw a 20 ton truck.
Keep them E's coming and whatever ya do always.
Keep the Faith.
Love Leapy.   Leapylee2002@gmail.com