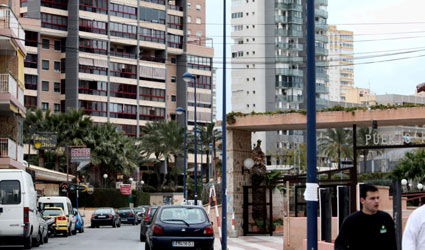 AVENIDA MARINA BAIXA in the La Cala de Finestrat, Benidorm, is to get a complete makeover.
Together with improvements to Calle Xalo, La Cala's principal roads will now have the infrastructure they need, said Urban Development councillor Juan Francisco Perez Llorca.
La Cala's residential district will be directly connected to the commercial and business area and accessible on foot, Perez Llorca added.
Avenida Marina Baixa badly needs repaving and the existing surface will be replaced with a five-centimetre layer of asphalt. The pavements are to be renewed and the present lamp posts substituted by new low-consumption LED streetlights.
Remodelling will go further, however, and include planted areas with an independent watering system, new storm drains and parking spaces.
The project will cost an estimated €274,870 although Finestrat will have to find only €82,461 of this amount, as the remainder is coming from the provincial government.
Work will take four months to complete and is expected to begin before the end of this year.