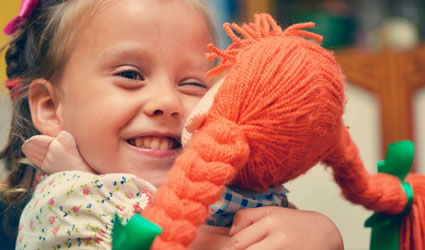 DO you remember what toy you loved to play with as a child? Was it a doll? A kitchen set or a truck?
According to a new and lively debate surfacing over children's toys, what a child plays with could influence their future prospects in the job market.
I remember being obsessed with any sort of craft, especially beading necklaces or making clothes. I didn't however grow up to work in fashion.
My brother was fanatic about his toy soldiers and he now earns a living valuing property. So just because a child plays with Lego or a train set or a tea set, it doesn't necessarily mean those kids will grow up to be builders, train drivers, or waiters, does it? Well, the debate is ongoing.
According to a British Education Minister, some psychologists and other supporters for the argument, toy marketing exploits gender stereotypes, pushing dolls, cookery sets and pink princesses towards girls, and action men style dolls, construction kits and racing cars towards boys.
According to official government figures in the UK, more than 80 per cent of science, research, engineering and technology professionals are male. Whereas, 82 per cent of those in care, leisure and other services are women, with 78 per cent of administrative and secretarial workers being female too.
Studies on the matter have shown that traditionally boys tend to be given toys that involved action, construction and machinery, while girls were directed towards dolls and perceived 'feminine' interests, like hairdressing. The message being that boys should be making things and problem solving and girls should be caring and nurturing.
It's all banter at the moment and most experts agree that job prospects are a long way off from early play, but some shops are taking it seriously. In fact, Marks and Spencer, and London toy store Hamleys, have scrapped 'girls' and 'boys' labels.
I don't imagine that any kid plays with Lego and then knows how to build a house. But just maybe it does provide a child, male or female, with the first important stepping-stones towards an exciting future work life.