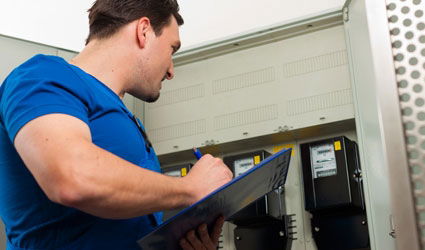 ELECTRICITY prices averaged €63.64 per megawatt per hour (MWh) in Spain last December.
This was the price charged on the "spot market" where electricity is bought or sold for immediate or almost immediate delivery.
This was 78 per cent dearer than Germany's €35.75 average and double the €32.66 charged by Noordpool in northern Europe.
France's electricity was 28 per cent cheaper than in Spain although Portugal's electricity prices, practically inseparable from Spain's, averaged €62.99 MWh.
Last December's rise was caused by high prices on the wholesale market where electricity is traded between generators and suppliers.  This was decisive in increases planned for January until the Spanish government intervened and annulled the rise, MIBEL said.
MIBEL also echoed Spain's National Energy Commission (CNE) and its successor the National Markets and Competition Commission.  All commented on the weight of OTC (over the counter) deals concluded outside the organised markets.
Of the 49,915 gigawatts per hour (GWh) traded on futures market last December, unregistered OTC deals accounted for 69 per cent of the total.