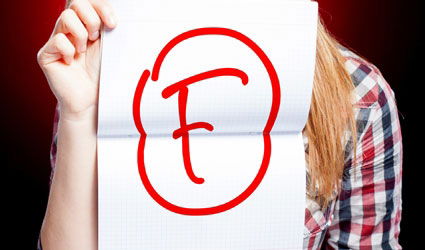 IN a warts and all appraisal of small businesses there are far too many self-styled tradesmen who leave customers disappointed and out of pocket.
Throughout our entire SME industry (small and medium enterprises), the backbone of many economies, there is rampant poor service. One is left with the impression that the customer is seen not as an investor but as a victim to be fleeced.
The nature of what I do means I bill clients on delivery. I became more cautious when only four out of nine clients, each owing small amounts, coughed up.
Twenty years assessing businesses on behalf of British trade associations qualifies me to apply a four-letter F word to many small business enterprises on the costas: Fail.
When settling in Spain my intention was to put my experience to good use; I would pilot a trade association worthy of the name. Successful membership application would be based on provable trade experience, qualification, customer references, public liability insurance, commitment to quality and neutral mediation in the event of a dispute.
Sure, Britain has cowboy tradesmen too, but there were enough genuine and qualifying tradesmen to provide me and other assessors with a living for many years. 
The absence of quality assured trade associations on the Costas tells us all we wish not to know. So few businesses would qualify for membership it would be futile to set up a viable trade association.
As a consequence, and due in part to an absence of Trading Standards or practical legal means of redress, customers are endlessly fleeced.
The costas are notorious for indifferent service, ineptness, lack of integrity, poor people skills, untrained staff, a rarity of basic business skills, overcharging and downright theft.
I am tired of being treated as a nuisance by de-motivated staff and served with an attitude that suggests they are doing me a favour.
Such was my disillusionment with so-called computer experts I opted for remote maintenance courtesy of a real tradesman who had served my UK business faithfully. Working from a little over 1,000 miles away he meticulously serviced our two laptops. He did so at a fair price as we chatted amicably. 
Well managed businesses will bristle at my critique. Might I remind them that they are the biggest losers if the Costas fail to shed their image for indifferent service, complacency and downright cowboy criminality. 
When communities lose faith in the business community, their cars and homes, their gardens, and computers go without maintenance. Under-whelmed customers will opt for home cooking and home entertainment. 
A bedrock of quality underpins the economies of Spain's rivals. We forget at our peril that high spending non-EU nationals have a choice. Mediterranean Spain is the California of Europe. Within reasonable flying distance are 750 million sun-starved Europeans, yet for only two months of the year the costas thrive. There is a problem; let's deal with it rather than live with it or pretend it doesn't exist.