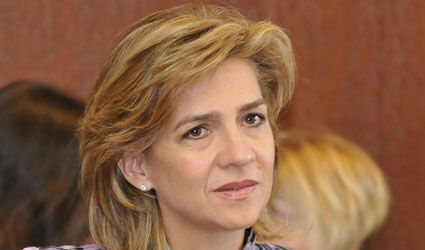 SPAIN'S Princess Cristina is due to appear in court in Palma on Saturday for her supposed financial crimes in the Noos case.
The alleged infractions are related to the money laundering and mismanagement of funds connected to her husband, Iñanki Urdangarin, Duke of Palma de Mallorca.
Urdangarin was first implicated in November 2011 for diverting up to €5.8 million of public funds for personal benefit.
Now Princess Cristina has been summoned to appear in the Palma Provincial Court to confirm her direct corroboration in her husband's financial activities.
She will do so under strict security enforcement, and will presumably arrive to the court by car.
Palma's senior judge Francisco Martinez Espinosa has authorised her arrival by car strictly for reasons of security.
The judge assured that he had not received any request or instruction from the royal family but had only received the police report with its advice on the security measures needed.