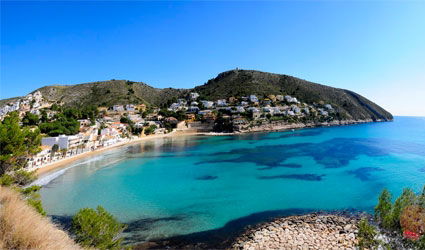 SIXTEEN Marina Alta towns lost 1,520 foreign residents last year.
Nevetheless, the area still has one of the Valencian Community's largest foreign populations, with 43.67 per cent of registered inhabitants born outside Spain.
The area's 33 municipalities have a total population of 201,440 inhabitants, of whom 87,973 are non-Spanish. 
In contrast Benitachell, where 71.35 per cent of residents are foreign, gained another 14 last year. Lliber, with a foreign census of 70.30 per cent gained 25. 
Most of those leaving Spain were workers drawn to the area during the building boom, particularly those from Colombia and Ecuador.
The Marina Baja's British and German communities remained stable with 31,042 and 15,591 residents respectively.