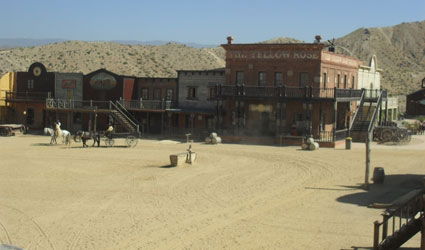 ALMERIA Province will once again convert itself into a film set during the summer with a feature film highlighting the eurowestern.
The Almeria scenery and 'western' towns will be the inspiration for the 'Almeria Collection', a film made up of eight independent stories. Subtitled 'Crisis in the Desert', the stories will be directed by filmmakers from four countries and will be similar to titles like 'Paris, je t'aime' and 'New York, I love you', films dedicated to these two cities.
The eight different stories will be united by the Almeria scenery, but with different  genres, from comedy to drama, to a current and fresh look at the spaghetti western  but above all, will seek to pay tribute to the film making of the1960s.
The idea for the collective feature film came from French born Jean-François Guillou, one of the producers and co-director of one of the film segments. 'Almeria Collection' will have a budget of €1 million and will be shown in European cinemas and at some European film festivals, with the premiere scheduled for January 2015.