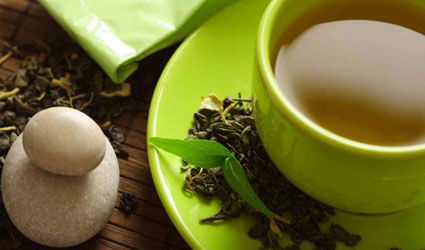 Historically tea has always been linked to health or the effects of the drink on human health, people drank it because of its medicinal properties.
The legend of the 'birth' of  tea is directly linked to its virtues.
Tea was consumed for a long time by the Chinese for its medicinal properties. Support for meditation and a reputation of prolonging life, it was equally appreciated by European doctors for its diuretic effects.
One tea leaf comprises of 550 elements; 9 per cent minerals 1-5 per cent of protein, vitamins B1, B2, B3, C, E and P and elements such as phosphorus, potassium, magnesium, sulfur and calcium, trace elements such as copper, iron, aluminum, manganese, molybdenum, zinc and fluorine. A true health cocktail!
To maximise their benefits try the following, as well as drinking your daily cup or two of tea:
To combat signs of fatigue make a cup of tea using a few tea bags and let it cool, apply the bags to your eyes for 10 minutes.
To fight oily skin, prepare the tea using two tea bags in 50 cl. mineral water, adding a squeeze of lemon. This lotion will diminish redness and will close enlarged pores.
Covering your skin with an infusion of tea with sweet almond oil is said to prolong a tan.