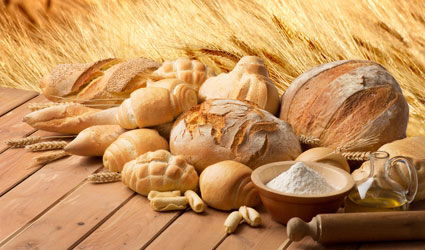 THE Spanish bread industry is in the midst of a price war.
Supermarkets, petrol stations, Chinese bazaars… bread is available almost everywhere, and with prices that in some cases are as low as 30 cents per 'barra' (french stick).
The so-called low cost bakeries also play a role in the price war.
For example, a Catalan bakery franchise is reported to have opened around 20 new establishments in Madrid, with prices bakers from the Spanish capital claim are almost impossible to match.
This has greatly affected traditional bakeries.
Supermarkets are gradually leading the sales of bread, and today they represent 41.6 per cent of the market.
Unaware of this price war, or maybe fully aware, customers are benefiting from it.
According to the Ministry of Agriculture, Nutrition and Environment, 1.89 per cent more bread was bought by Spaniards up to April 2013.
This has been possible due to the price drop, as the €3.90 billion spent on bread alone was the same as previous years.
Traditional bakeries are trying to fight against this tendency by offering high quality products aimed at gourmet customers.
Some of them are now selling types of bread unique to each region.
These have a Geographical Indication seal issued by the ministry, which certainly makes them worth a couple of cents more.