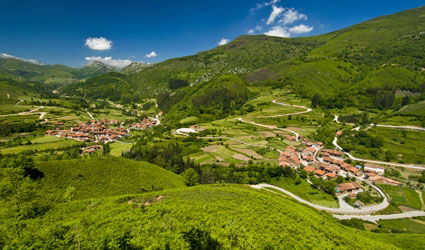 A BAN on the controversial gas extraction technique known as fracking is to be challenged in Spain's Constitutional Court.
The central government had decided to ask the court to decide on the legality of the ban brought in by the region of Cantabria.
The government claims it has jurisdiction over this matter, and the Cantabrian regional government had overstepped its powers in slapping a ban on the technique.
The national parliament gave a tentative green light to the exploitation of shale gas in November when it approved an environmental impact law.
There is a potential shale gas field stretching across northern Spain. The national government hopes exploitation of it could cut its reliance on imported gas.
But the technique of fracking has been controversial world-wide. Its relies on pressurising the gas to extract it from bedrock, with environmentalists and critics claiming it can lead to 'earth tremors.' Cantabria banned it in April, following the lead of France and Bulgaria