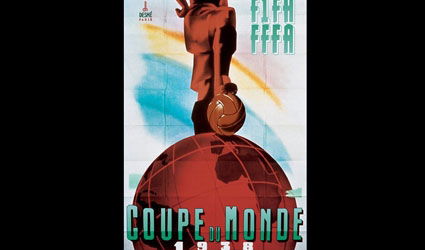 AFTER France had been chosen to stage the last World Cup before World War Two, the decision caused outrage in South America, as it was the second tournament in a row to be played in Europe.
Because of anger over the decision to hold a second successive World Cup in Europe, neither  Uruguay nor Argentina entered the competition, while Spain became the first country to be prevented from competing by war.
It was the first time that the host nation (France) and the holders (Italy) qualified automatically and they were seeded, along with Germany, Czechoslovakia, Hungary, Cuba and Brazil.
Five of the first round ties went to extra time with two of these going to a replay. One the replays saw Germany beaten 4–2 by Switzerland in front of a hostile, bottle-throwing crowd. This is the only time to date that Germany have been eliminated in the first round. The hosts France also went out early, ousted by Italy.
Brazil, Hungary, Italy and Sweden advanced through to the semi-finals – and after the Magyars had whipped the Swedes 5-1 and the Italians had taken out the Samba Men, a crowd of 45,000 saw Italy topple Hungary 4-2 in an excellent final in the Stade Olympique de Colombes in Paris. Brazil beat Sweden 4–2 in the game for third place.
In the final, Vittorio Pozzo's rebuilt Italian team played well after falling behind early on and were worthy winners.
The biggest win in the 1938 World Cup was 8-0 by Sweden over Cuba; Brazil beat Poland 6-5 and Hungary whipped the Dutch East Indies 6-0. Leonidas (Brazil) was the tournament's top scorer with eight goals and the average attendance at each game was 26,805.
The next World Cup would not take place until 1950 and as a result, the Italian vice-President, Dr. Ottorino Barassi, chose to hide the Jules Rimet trophy in a shoe-box under his bed throughout the hostilities, thus saved it from falling into the hands of occupying troops (the Germans).
Next Week: The 1950 World Cup in Brazil with England taking part for the first time.
By Tony Matthews