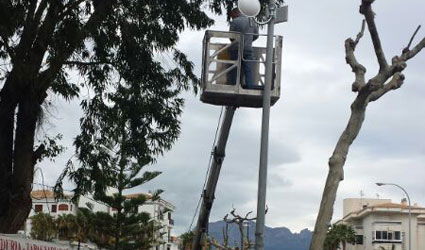 ALFAZ DEL PI is installing free Wi-Fi zones in public areas throughout the town.
The finishing touches are now being added to the network, an initiative launched by the town hall's New Technologies department.
Free internet connections will be available in the area adjoining the Casa de Cultura and the Pau Gasol sports centre as well as the Escandinavia, Eucaliptos and Galtung parks.   There will be a further connection at the Faro de Albir lighthouse, which will function via solar power.
His department had chosen most strategic spots in both Alfaz and Albir, explained councillor Toni Such.  The free connection will be limited to 60-minute periods and users wishing to continue will have to disconnect and begin another session, Such said.