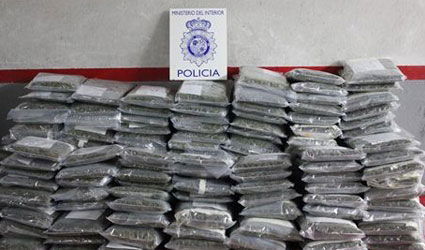 A British man has been arrested in Fuengirola, Malaga, for driving with 174kg of marijuana stored in his van.
National Police stopped the van driver for dangerous driving when they saw he was about to collide with other vehicles. 
The police had been patrolling the streets of Fuengirola when they noticed the van causing chaos by nearly hitting two cars; the drivers of the other vehicles had to break suddenly to avoid collision.  The police decided to follow the van.
When he parked outside a shopping centre, they asked for his documentation and to take a look in his van; they found the marijuana packaged into clear plastic bags. The 48 year old British man was immediately arrested.