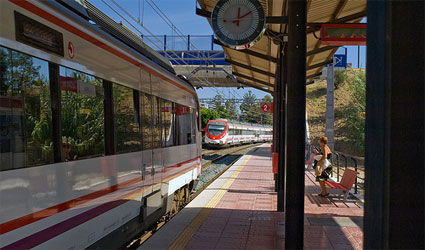 THE Ministry of Public Works has ordered a study to determine the viability of running the short distance train from Malaga as far as Marbella or Estepona.
The first stage of this study will consider the number of passengers who would use the train service along the Costa del Sol.
The study is being carried out by engineering consultant Ineco, and will also look at the possible routes, financial feasibility and how the project could be paid for.
Marbella is currently the only city in Spain with more than 100,000 inhabitants which doesn't have a train station, and plans to take the train, which currently goes as far as Fuengirola, right along the coast, have been in the pipeline for at least a couple of decades.
Although the study has been requested, there is no indication as to how long it could take or if it will eventually result in a coastal railway being built.