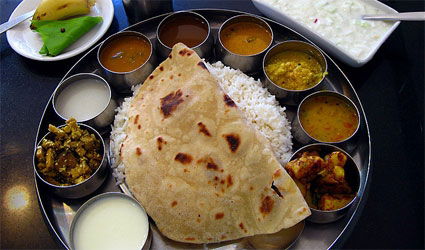 THE flavours from Mexico, Brazil and India will have a major influence in worldwide cooking this year.
Seasonings producer McCormick has unveiled its flavour forecast for 2014, which highlights top food trends and emerging flavours that will have an effect on the way people eat.
First launched in 2000, this year's edition coincides with the 125th anniversary of the American company, whose brands include Ducros in Europe and Schwartz in the UK.
Mexican cuisine is a trend to keep an eye on, with the flavours of this casual cuisine making their way around the globe.
Chamoy sauce -a unique Mexican condiment made from apricot, lime, chillies and spices- is increasingly gaining more followers.
One of Mexican cuisine's main ingredients, chillies, is also increasing in popularity.
It is a Peruvian variety, however, the one that the report highlights for its flavour.
The Aji Amarillo yellow chilli is said to have a bold, fruity flavour worth trying.
Still in the American continent, Brazilian cuisine is heating up thanks to its mix of global and native influences.
Cassava flour, also known as tapioca flour, is the Brazilian top ingredient.
This gluten-free ingredient is praised for its versatility.
Indian food is also having its moment, with modern interpretations for the masala.
This often homemade blend of spices from northern India features spices like cumin, cardamom, cinnamon, black pepper, and cloves.