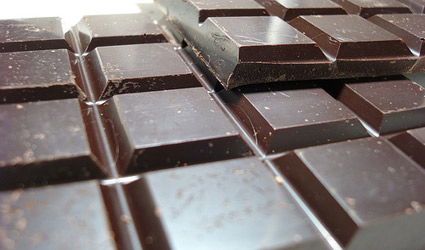 Chocolate is good for you!
Despite the negative beliefs about chocolate being bad for your health with issues such as weight gain and pimples, cocoa can bring about many benefits to our mental, emotional and physical health.
Cocoa helps to produce serotonin, a neurotransmitter responsible for transmitting the nerve signal that causes happiness, which serves as therapy for depression. It also increases mental alertness, thanks to various substances that act as stimulants, such as theobromine and caffeine that can improve brain function.
It can also protect our hearts due to polyphenols which help to reduce blood pressure.
Due to the amount of fibre it contains it helps improve digestion; it is also an antioxidant and helps prevent atherosclerosis and works against many forms of cancer.
Purer chocolate, containing 70 per cent cocoa or above is always more beneficial for health, but consumption could also lead to spots, weight gain and tooth decay.