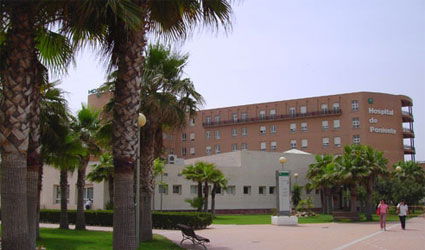 THE Andalucian MP of the Partido Popular of Almeria, Rosalie Espinosa, has lamented the "serious situation" that exists in the Pediatric department of the Poniente Hospital in El Ejido. The MP claims that the department has "collapsed" with a "lack of beds and pediatricians" and has demanded a solution to the Junta.
The MP has called "unsustainable" the situation in the hospital, with all 20 beds occupied, children are hospitalised in other wards waiting to be transferred to the children's ward.
According to the PP, in the Poniente region there are more than 47,000 children under 14 years of age.  "All of which are potential hospital patients so we are demanding that the Junta  strengthen the pediatric ward, with both beds and doctors, because at stake is the health of the most vulnerable".
The MP has described these facts as "seriously grave" and a "political embarrassment" as in the province, the Maternity and Children's Hospital should have been up and running three years ago with 200 beds.
Espinosa has asked the Minister for Health for the Junta de Andalucia María José Sánchez Rubio, who visited the hospital on Monday, to activate a high admissions plan for the expected increase in patients affected by the flu.
Espinosa added, "If it is already saturated, we fear that when the highest peak of flu is reached in the province, the situation will worsen.