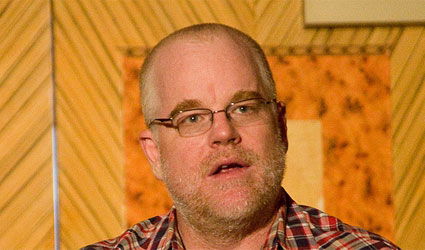 Oscar winning actor Philip Seymour Hoffman has died at his home in New York from a drug overdose at the age of 46.
Philip Seymour Hoffman's body was discovered by his friend David Bar Katz, who was checking up on him after receiving a concerned call from ex partner Mimi O'Donnell when he did not turn up to collect his children. Mr Hoffman's body was found on the bathroom floor, reportedly with a needle sticking out of his arm.
A police spokesman said that the investigators had found two small plastic bags containing a substance believed to be heroin in the apartment.
The actor was last seen in public at the Sundance Film Festival in January, when he declined to give interviews; he was described as looking 'slightly disheveled and pasty' during the festival. He was there to promote two new films, 'God's Pocket' and 'A most wanted man'.
Hoffman had never hidden his history with drugs, but friends and family had believed that he was clean, following a stint in rehab last summer. In a television interview he admitted to having taken anything he could get his hands on when he was younger.  He said that the biggest turning point in his life had been seeking help for substance abuse.
Philip Seymour Hoffman won the Best Actor Oscar for his performance as Truman Capote in the 2005 film and three Oscars as Best Supporting Actor in 'The Master', 'Doubt' and 'Charlie Wilson's War'.  He appeared in more than 50 films, including 'Boogie Nights', 'Along came Polly' and 'The Big Lebowski'.
Robert de Niro has issued a statement saying "I am very very saddened by the passing of Phil. He was a wonderful actor. This is one of those times where you say: 'This just shouldn't be'. He was so young and gifted and had so much going, so much to live for. My family and I send our deepest condolences to his family."
Family members said "We are devastated by the loss of our beloved Phil and appreciate the outpouring of love and support we have received from everyone. This is  a tragic and sudden loss and we ask that you respect our privacy during this time of grieving. Please keep Phil in your thoughts and prayers."