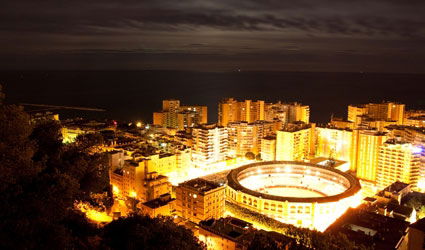 TWO Spanish cities – Malaga and Barcelona – are amongst the six finalists shortlisted for the first European Capital of Innovation award, or iCapital.
An independent panel of experts has agreed on the six finalists – the others being Espoo (Finland), Grenoble (France), Groningen (Netherlands), and Paris (France) for the €500,000 prize.
The money will go to the city building the best 'innovation ecosystem' – connecting citizens, public organisations, academia, and business – with a view to helping the city scale up its efforts in this field.
The winning city will be announced at the Innovation Convention 2014, Europe's premier innovation event, which will take place in Brussels on March 10 and 11.
Máire Geoghegan-Quinn, European Commissioner for Research, Innovation and Science, said: "The response to this competition was impressive, with 58 European cities applying.
"This demonstrates that there is real interest among European public administrations to boost innovation and modernise and improve services for citizens. At the end of the day there can only be one winner but we can all learn from each other by sharing our best ideas."
The iCapital Award was launched to encourage cities to stimulate innovation and create a network of cities which can share their best ideas for the future. Cities were judged on the basis of initiatives they have already taken, as well as their future ideas to enhance innovative capacity.
Malaga, was shortlisted for a new urban regeneration model where people and creative industries cooperate and spur growth; while Barcelona, was listed for introducing the use of new technologies to 'bring the city closer to citizens'.