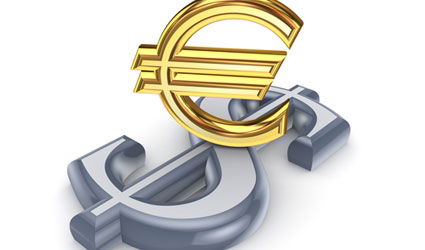 OPTIMISM that growth in Europe is gathering pace boosted the euro against the dollar.
As news that manufacturing in Europe rose to its highest level in two-and-a-half years the euro made its biggest gains in four weeks against the dollar.
Data from Markit Economics backed up the feeling of optimism. Its January report on euro-area manufacturing output rose to 53.9, its highest level since May 2011.  A level of 50 represents a standstill, below 50 a drop and above 50 an increase.  The news on manufacturing follows hot on the heels that services also showed an increase in production according to Markit.