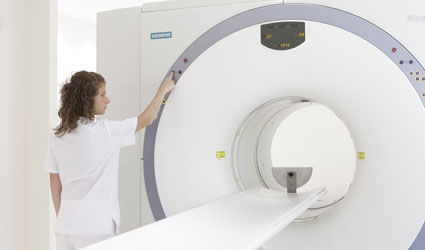 WITH World Cancer Day on February 4 a local doctor has put the spotlight on the huge advances made in the treatment of the disease.
One of Spain's top cancer experts, Dr Hernan Cortes-Funes is former president of the European Centre for Medical Oncology and current director of the state-of-the-art Cancer Centre at the International Hospital HC Marbella.
Cancer is a very old disease. In fact, Dr. Cortes-Funes stated: "We have evidence that mummified Egyptian bodies suffered from the same cancers we see today." Interestingly, cancer appears differently worldwide. Lymphoma is widespread in Africa, for example, while cervical cancer is infamous throughout Central America.
World Cancer Day is a day to remember the important advancements made in cancer research and treatment around the world. The invasive surgeries of the past have been widely replaced by laparoscopy. "A woman with breast cancer no longer has her breast removed by default," Dr. Cortes-Funes noted. "Similarly, a throat cancer victim need not lose the larynx and endure tracheotomy," he added.
Furthermore, deaths from certain cancers have reduced dramatically. "Thanks to proper screening and accurate diagnosis, breast cancer mortality has fallen 25 per cent," the doctor explained. "And for cancers transmitted by virus, like cervical and uterine cancer, we now have vaccines available." With variation between more and less aggressive types, Dr. Cortes-Funes noted that roughly 50 per cent of all cancer types, on average, can be cured. 'Cancer' is no longer synonymous with suffering and pain.
"But our most significant innovation is in the order of treatment," Cortes-Funes pointed out. "In the past, it was typical to perform surgery first, followed by radiation, then chemotherapy." He pointed out that today, the most effective approach begins with chemotherapy. "Only if surgery is required is it actually carried out, followed by radiation last," he said. The head oncologist also noted "there is also 'biological' treatment which, while technically still toxic, is an effective complement to chemotherapy."
Regarding equipment, PET-CT (positron emission tomography-computed tomography) combines a PET scanner and a CT (x-ray computed tomography) scanner for optimal diagnosis. On the treatment side, "radiation has advanced into a very sophisticated, highly selective treatment," he explained, thanks to technological enhancements in radiation equipment.
For more, visit the World Cancer Day's helpful website at www.worldcancerday.org