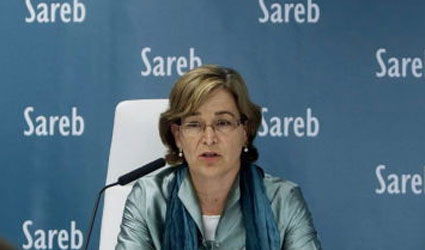 BELEN ROMANA, president of Spain's "bad bank" Sareb, is looking for a new managing director.
Walter de Luna, the post's current incumbent, has decided to leave following disagreements over how best to divest Sareb of approximately €50 billion of toxic property assets.
This must be carried out over the next 15 years and despite the delicate health of Spain's property market Sareb needs to generate a 14 per cent annual return.
Romana, convinced that the bank must tackle its balance sheet challenges in 2014, has been seeking a like-minded replacement for De Luna since the end of last year. 
Possible difference of opinion with De Luna aside, she is grateful for his success in putting Sareb's property portfolio in order, sources amongst unnamed shareholders said.
"It is one thing to start a business, but running it day-to-day is a different matter," they added in allusion to De Lluna.
What the president needs now is an executive "more versed in balance-sheet management" but both she and De Luna are agreed that he will be replaced in "an orderly and gradual manner."