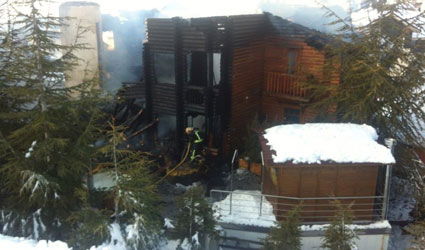 MARBELLA CLUB, the owner of five-star hotel El Lodge, in Sierra Nevada, Granada which was gutted by fire, has said they will rebuild the hotel.
The wooden structure was reduced to ashes but the company, which also owns the Marbella Club and Puente Romano hotels in Marbella, has said it hopes to open again ready for next winter. Once the investigation is over, the area will be cleared and damages evaluated. A provisional structure will be erected to minimize the visual impact in the area.
Meanwhile, 33 members of staff will be given positions at the hotels in Marbella.
Just days after the Sierra Nevada blaze, shops and offices at the Marbella Club Hotel were also affected by fire, though guests were undisturbed.
The fire started in a warehouse on the first floor of the Escada shop near the Marbella Club, due to an electrical fault.
Fire services attended immediately and soon had it under control.