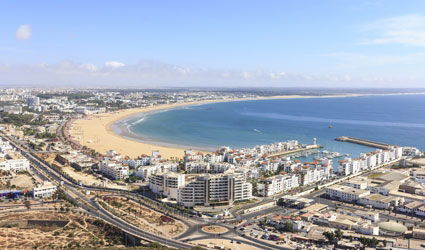 THE Moroccan Minister for Equipment, Transport and Logistics Aziz Rabbah has expressed his interest in learning from the Balearic tourism industry.
In a three-day official visit to the Balearics, the minister said: "We have a lot to learn. We don't want to compete but rather to collaborate and work alongside one another in this sector."
The response from regional government president Jose Ramon Bauza was also positive: "We want to put our experience and knowledge at Morocco's disposal in order to work together."
In addition to tourism, both men made clear their mutual interest not only in collaborating in the tourism sector but in labour and investment as well. Rabbah indicated that "all the economic sectors" within Morocco "are open for investment"" and that the Moroccan government plans to "lay a foundation that offers guarantees to Spanish investors wanting to establish themselves in Morocco."
During the visit, Bauza mentioned the progress that has been made since last January's delegation by the Mallorca Chamber of Commerce. The plan established during that trip is now seeing positive results with the set up of various new Moroccan businesses.