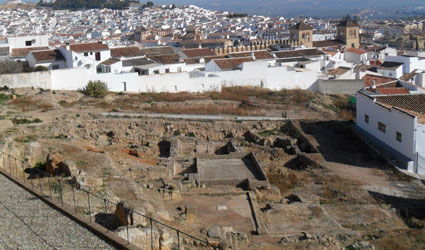 THE Heritage Department of Antequera Town Hall has begun work to restore the Roman baths next to the town's Arab fortress.
The aim is to make the area more attractive for visitors, as well as extracting a large mosaic which has been found there so it can be taken to the municipal museum.
The Roman baths have been left to fall into disrepair for years, but now an investment will be made to make them a tourist attraction.