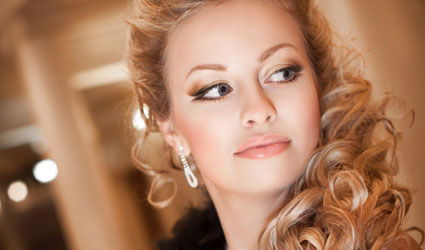 AS if women with money don't have it good enough – luxury cars, a nice house, a flexible credit card and a to-die-for-wardrobe – now it has come to light that rich women also have better sex!
According to a new report from Barcelona, which analysed the Spanish National Sexual Health Survey, investigators found that women with higher socioeconomic status report greater sexual satisfaction. That's right girls – the more cash you carry in your purse, the more fun you have in the bedroom, or anywhere else the mood takes you.
The sexual dissatisfaction or satisfaction has little to do with skills between the sheets, but more to do with the amount of control a woman feels she has over her life, and love life.
Women from lower socioeconomic backgrounds were found to be disillusioned with sex for a number of striking reasons. Investigators report that poorer women are more prone to having unprotected sex, so the risks and worry that go alongside having unprotected sex can weigh on the mind and take the fun out of sex. Women struggling with finances were also reported to be more likely find themselves at the receiving end of sexual abuse. And, less likely to seek help from organisations that might be able to help them get out an abusive situation.
In contrast, wealthy women were found to be more aware of their needs and have more freedom to develop their sexuality. The security of money appears to have given women from higher socioeconomic backgrounds the gift of more self-confidence and control to make decisions about their love lives that ultimately make them happy.
Al in all however, the Spanish don't fare too badly in the bedroom, with the majority of men and women surveyed saying very satisfied or quite satisfied with their sex life in general!