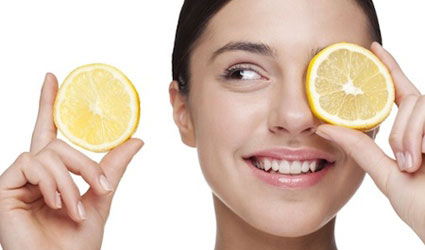 THE lemon has a wide therapeutic power and has been used as a natural remedy for health and beauty for hundreds of years. Lemon contains several vitamins and minerals that are said to improve the activity of white blood cells.
Try these homemade beauty remedies:
Dandruff and oily hair: Half an hour before washing your hair gently rub the hair with lemon juice and leave for five minutes, then rinse with water.
Spots on hands: Split a lemon in half and rub on the spots two or three times a day. Before going outside wash your hands thoroughly, because sunlight combined with lemon acid can accentuate spots.
Aged skin: Mix the juice of one lemon with a teaspoon of olive oil; apply on a clean face for 30 minutes every day. In two weeks your skin regains radiance.
Acne and oily skin: wash your skin with warm soapy water. Apply the lemon with a cotton ball to your face and neck, leave on for 20 minutes. Wash well with water.
Varicose veins: The essential oil of lemon helps to eliminate small varicose veins and reduces the appearance of them. Apply three times per day.