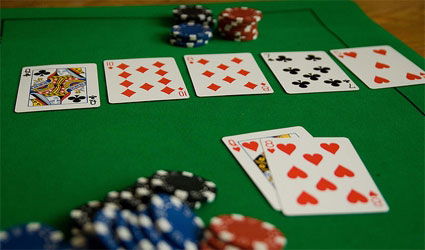 A POLICE unit attached to the regional government (Junta de Andalucia) has shut down an illegal poker room in Rincon de la Victoria.
Officers had to request a warrant to search the premises, located in the Benagalbon road, as strong security measures made their investigation difficult.
Inside they found 13 people playing poker at two different tables and betting cash.
A total of €5,475 was seized, as well as 1,199 poker chips, 29 packs of cards and a laptop.
This is part of the action the regional government is taking to fight illegal gambling in the province of Malaga.
According to the regional government representative in Malaga, Jose Luis Ruiz Espejo, these poker rooms don't pay taxes as they lack the necessary permits to be open.
This results in unfair competition for casinos that actually pay to operate legally.
Last year the same police unit dismantled another illegal poker room in Velez-Malaga.