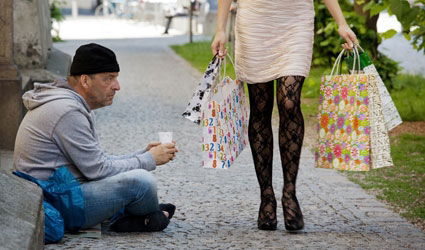 THE 20 richest people in Spain are worth a combined €77 billion. 
This is equivalent to the earnings of the country's poorest 20 per cent, an Oxfam-Intermon report claimed recently.
Globally, the world's 100 richest people earned enough last year to eradicate global poverty four times over, the organisation said.
"Economic elites are appropriating political power to manipulate the rules of the economic game," maintained the report, timed to precede the World Economic Forum in Davos.
An Oxfam survey carried out in Spain, the UK, the US, Brazil, India and South Africa revealed that most people believe laws are formulated to favour the rich. 
That view was backed by 80 per cent of the Spanish population, the survey found.
The origin of much of Spain's current economic, financial, political and social crisis can be traced to the "pernicious situation" where public concerns and democratic process have been appropriated by vested interests, Jose Maria Vera, director of Oxfam Intermon, said.