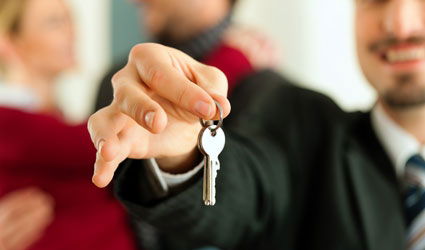 USEFUL as a headline grabber is the topic of rogue tenants. Less newsworthy are the darker deeds of many who use their property as a second income.
Employed in Spanish real estate part of my pitch back then was to suggest that by renting your holiday home others pay your mortgage.  It was a sales clincher.
Yes, there are rogue tenants as there are rogues in all walks of life. However, countless responsible tenants are taken for granted and many are robbed blind.
An undeclared additional income from property letting is black economy, just as are airport runs and much else done 'on the side.' I wonder how many owners declare rental income or insure their tenants. Those who live in glass houses.
Much of the rental market is anarchic and owners resist tighter controls. I think the licensed and controlled section of holiday accommodation providers does have a valid criticism.
In most EU countries licensed B & B, the family-run pensions, make up a respectable trade that benefits owners and travellers. That worthwhile occupation is undermined by Spain's free-for-all holiday let culture.  Tens of thousands of jobs may have been lost to the informal holiday let economy
Do tradesmen, licensed cab drivers and retailers like it when unlicensed vendors undercut and steal their trade? Why should a holiday let be considered above regulation? It would tackle the problem of dodgy tenants but would control the rogue owners too. If scoundrel tenants are the tip of the iceberg letting owners are the sixth-sevenths that go unseen.
When the Daily Mail ran an article on lost rental deposits the online reader response was overwhelmed by complaints made by tenants who, on the flimsiest excuse, forfeited hefty deposits.
If that happens in the UK, a country where it is far easier to seek legal redress than it is in Spain, what opportunity for rogue property owners on the Costas.
It is so difficult for tenants to recover deposits that many agents and owners don't even bother to excuse their theft by citing a stained carpet or unmade bed. Thousands of tenants forfeit sizeable deposits on the grounds of a little wear and tear. As one month's advance rent plus two months deposit is the norm this means a considerable sum of money placed at the disposal of the agent or owner for a considerable time. 
Of course there is never mention of the benefits of letting; the responsible tenants who besides paying rent freely maintain, secure and improve the homes of owners. 
On balance I am in favour of the entire rental market being better regulated.
Rental agencies and holiday let owners would be horrified at the suggestion whilst most tenants would welcome such a move, which says it all. It is tenants who need protection, not owners nor their agencies.