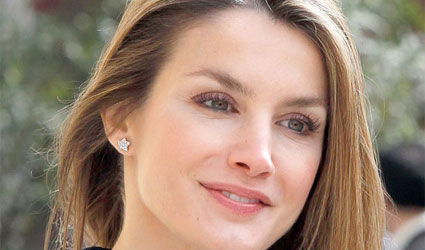 THE Princess of Asturias, Letizia Ortiz was back in the Almeria province at the weekend. On this occasion, Her Royal Highness  officially opened the First International Congress of  Scholars with rare illnesses, held in La Salle Almeria.
During the opening the princess had the opportunity to hear real testimonies from children and families of people with rare illnesses and saw at first hand the work done by students of the Almeria School of Art consisting of a mural. Last year the La Salle College received the Award for Educational Awareness from the Princess leading to this first reunion.
Teodosio Oliver, CEO of the centre, said the  commitment to help students began when they tutored Bañón Miguel, a student with a rare disease, adapting the centre with new equipment to help teach him in other ways.