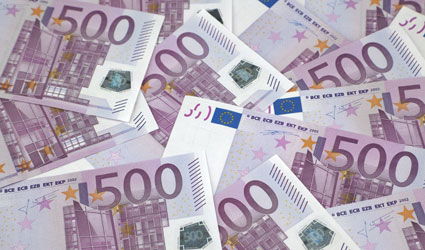 IT seems a 69-year-old man suffering from mental disorder is behind the mystery shredded €500 notes found in Motril two weeks ago.
National Police believe the story of his sister, aged 67, who lodged a complaint after finding out about the event a week later.
She claimed her brother told her he had ripped the banknotes and threw them from the balcony of his flat "to see them fly like confetti."
It appears the man, diagnosed with schizophrenia, received the money from the sale of a family house.
He decided to keep the €27,040 – divided in 54 €500 notes, and two €20 notes – in an envelope at his house because he didn't trust banks.
National Police are now checking the documents provided by his sister, which supposedly prove he received the money in 2012.
But it looks like it willl be very difficult for him to get his money bank as the 66 pieces recovered are so small the Bank of Spain won't be able to exchange them.